Pilot Crashes Prior to Air Show
Pilot Crashes Prior to Air Show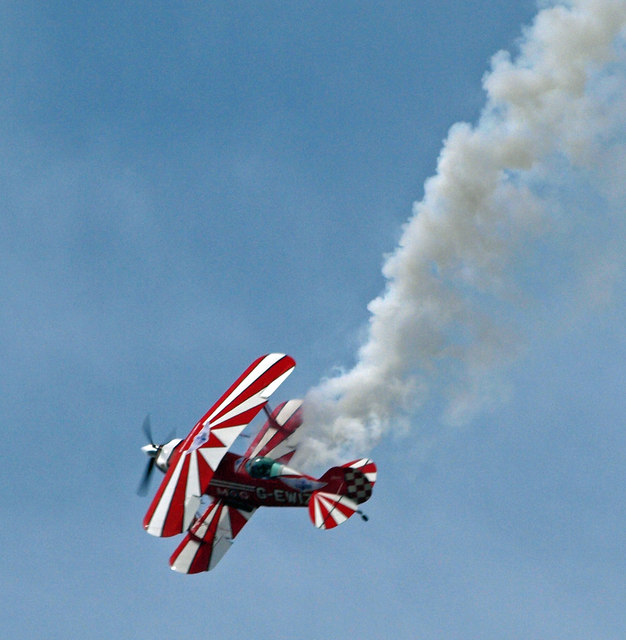 AUSTIN, TX – An Austin pilot was killed on Friday, August 28, ahead of a New York air show. The pilot was aboard a propeller-driven stunt plane, practicing tricks for the show.
According to reports, the accident occurred around 2 p.m. at Stewart International Airport. The man was the only person in the plane. No bystanders were injured in the crash.
The plane involved was a Giles G202 experimental aircraft. Records show that the plane was owned by Andrew Wright, a stunt pilot out of Austin, Texas. Wright took a reporter for a test flight before the fatal crash.
A photographer on the scene took pictures of the accident as it was happening. According to Benjamin Granucci, editor of nycaviation.com, the pilot made several passes. He then performed several tricks with the plane before going into a dive. Coming out of the dive in a steep, corkscrewing climb, the plane noticeably slowed. After the plane cleared an off-limits area, it appeared to stop and spiral towards the ground.
Upon reviewing his photos, Granucci said it appeared as though the tail section of the plane broke off mid-flight.
Wright's website states that the pilot had been flying that same plane for 14 years. Wright often performed in the air craft at shows across the country. In one of his signature moves, Wright would fly the plane straight up, allow the engine to stall, and then fall tail-first toward the ground, re-starting the engine and taking off again.
The air show was held as scheduled.
If you have been injured in an accident, you need an experienced personal injury attorney by your side. Call our offices today to speak with a lawyer at no cost to you. We are here to fight for the compensation that you may be entitled to by law. Call now.